To support Ivory Coast women
Support Fund for Women of Ivory Coast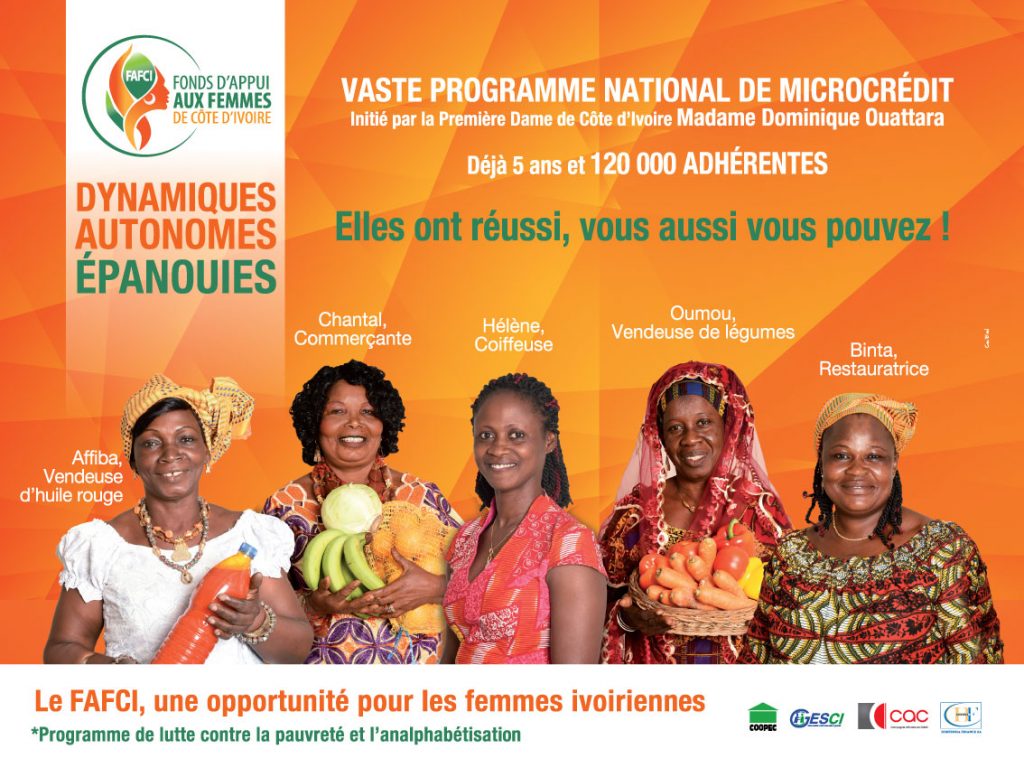 The First Lady of COTE D'IVOIRE, Mrs. Dominique OUATTARA, decided to give life to an election promise of her husband, Mr. Alassane OUATTARA, President of the Republic of Côte d'Ivoire, namely, to make available to women of Ivory Coast, a loan fund, to create or expand an income-generating activity. Hence the birth of the Support Fund for Women of Côte d'Ivoire, abbreviated FAFCI.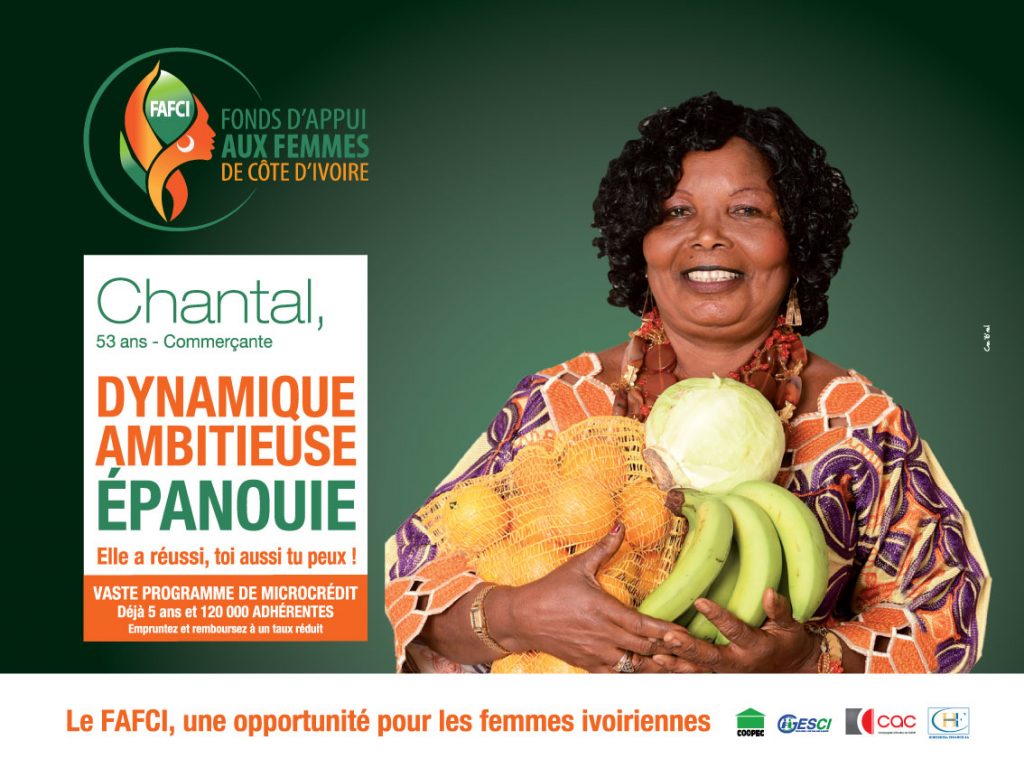 Creation of FAFCI
-The FAFCI was created by Decree No. 2012-1106 and is part of the implementation of the promise made by the President of the Republic to assist women in Côte d'Ivoire;
-The FAFCI is a reduced rate credit fund with a capital of 10 billion FCFA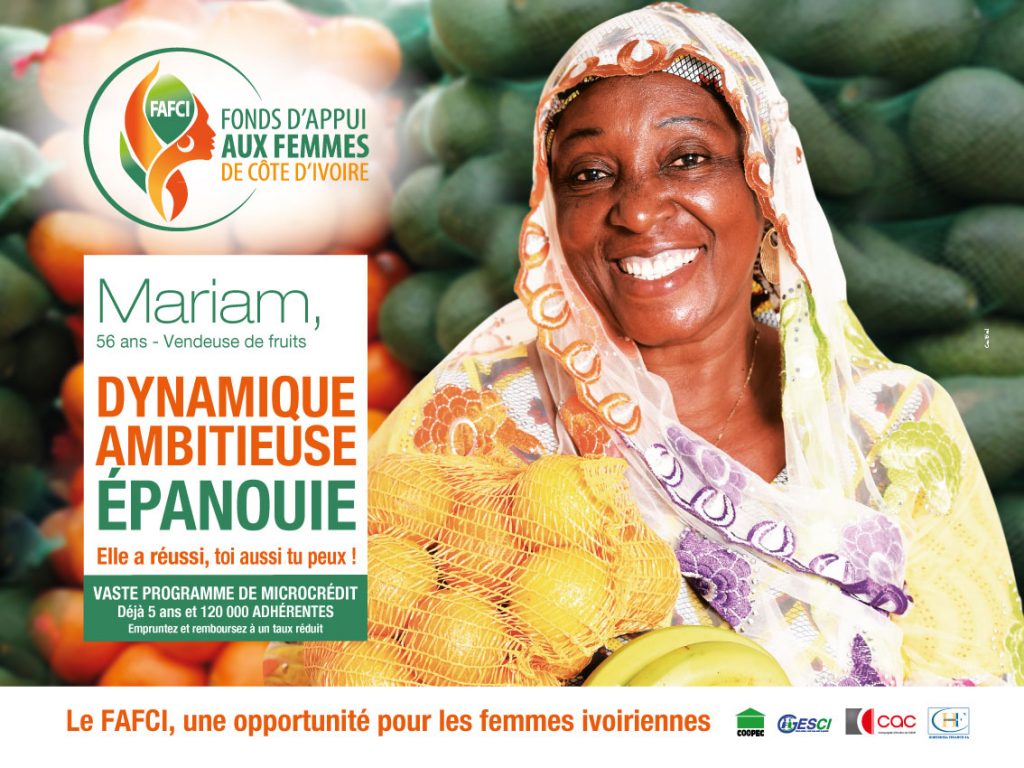 Objectives of the FAFCI
-to enable women in Côte d'Ivoire to access low-cost financial resources to create or strengthen income-generating activities
-form and sensitize women on the management of income-generating activities;
-finance income-generating activities of more than 165,000 women to date, thanks to the involvement of decentralized financial systems (SFD).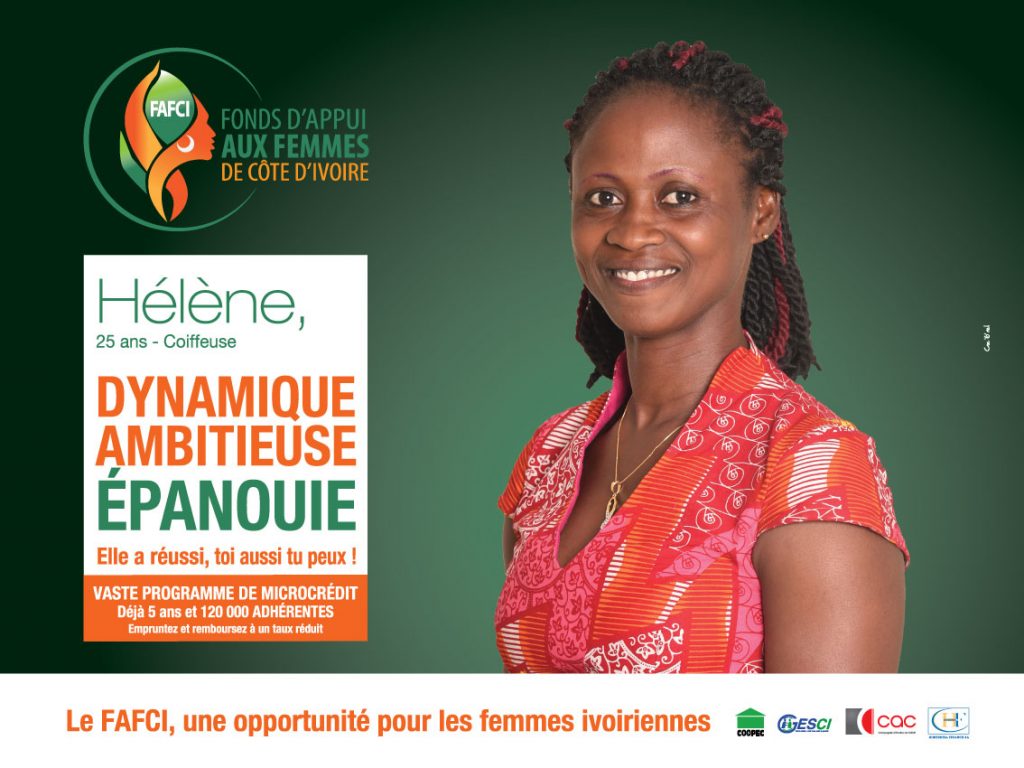 Organization of FAFCI
Organs :
-the steering committee: it is in charge of ensuring the execution and the effective realization of the objectives of the FAFCI.
-the technical secretariat: it is the executing agency of the Fund. It ensures compliance with the conditions of optimal use of the Fund in accordance with the objectives of the project.
-the communication cell: it carries out the necessary actions to promote the FAFCI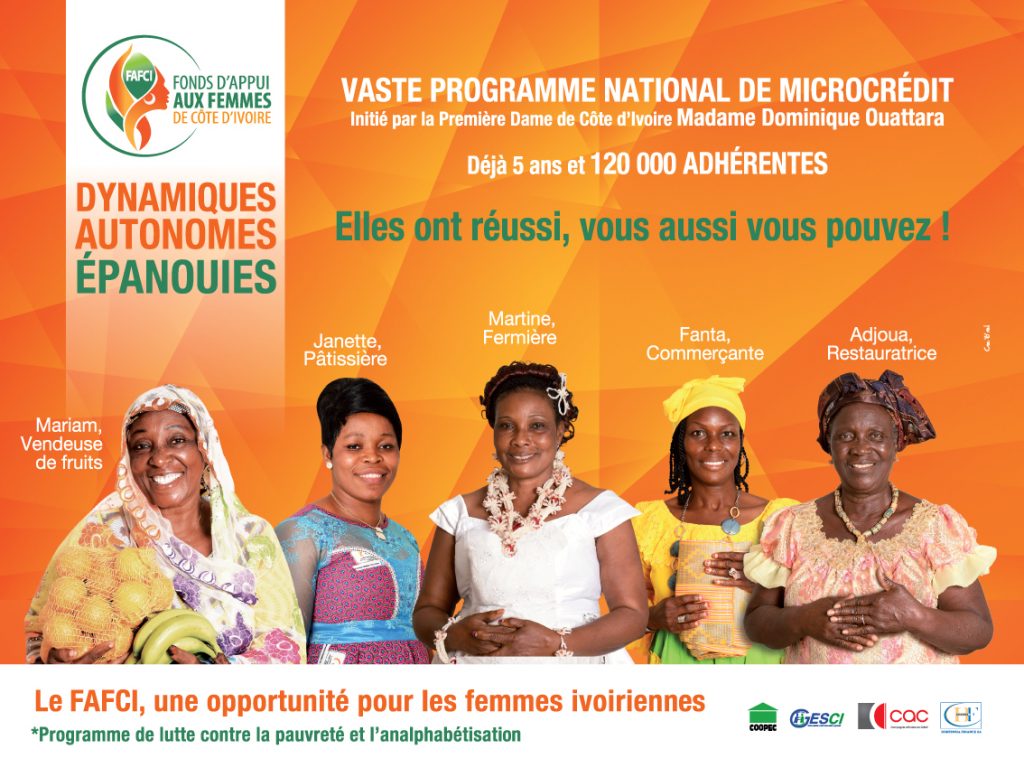 Who can benefit from the fund?
-The women and groups of Ivorian women
-Women aged 21 years or over
-Women having a project of income-generating activity or carrying out an activity generating income.